Last time, I shared insider secrets on how to find the "most suitable" wedding dress.
In this edition, it's time to focus on our daily wardrobe, so that you too can choose high-quality fashion at ease.
Start by taking clothes from your wardrobe and follow the guide below!
I'm sure there's something you might have forgotten or are unsure of if you're not in the fashion apparel industry!
Upside down!
The key to evaluating clothes is to return them first! That's what I learned in my first fashion job on day one.
The quality clothing manufacturer always takes care of the interior.
After all, if you want to get to know a person, you don't just judge them by their cover, do you? And it's the same with fashion.
Here are ten key tips for finding high-quality fashion.
1) Hide the seams
The inside of a high-quality garment is as beautiful as its exterior appearance. The garment looks neat as most of the seam lines are concealed. Woven garments like blouses, dresses, and pants use techniques such as French seam and binding instead of overcasting. Such work is more labor intensive and requires more procedures to complete the seam – about four more steps to sew each seam! Therefore, with a better finish, you can say that an outfit is more constructed and clean.
2) Proud of your silky liners
For quality ready-to-wear, unless the fabric is heavy and thick enough, the garment is mostly lined. Silk lining is the more expensive choice, and you'll find it in high fashion and luxury wedding dresses. Common practice is to line the wedding dress to prevent wardrobe malfunctions under flashlights and sunlight. For airy, sheer contemporary designs, the elegant, couture method is to layer the dress with different fabrications, like sheer silk organza. These premium liner options provide special layering and color effects.
3) Use your eyes
Slightly shiny fabrics often look more expensive than ultra-shiny, sparkly fabrics because they resemble silk, the most luxurious natural fiber in the world. Any fabric composition containing silk has a subtlety and soft luster under light – a beautiful signature that cannot be replicated. In contrast, a polyester or acetate satin has a harsh sheen no matter what angle you look at it.
4) Use your hands
In most scenarios, a soft, smooth feel equates to a fine quality – e.g., silk satin, premium cotton, cashmere, etc. But not with lace (Ohh!), because a dry, textured feel tends to indicate that it's more expensive than a super smooth surface. The next time you handle a renowned lace like the exquisite French Chantilly or Lyon lace, notice how delicate its texture is. This is thanks to the cotton content rather than the synthetic nylon.
5) How is it draped?
When investing in a chic yet simple blouse or dress, remember that the fabric speaks and magnifies everything! Does it move smoothly when draped over the body? Fabric for an outfit with a nice drape definitely looks more expensive and elegant – think genuine leather and chiffon. And it always does! Even taffeta, a naturally crisp and structured fabric, will have a magnificent drape if it is of good quality.
6) Pressed for the final answer
If you ask me what is the most efficient way to make a decent and expensive piece of clothing, that's it! Ruffled outfits will make an unprofessional and miserable impression on others, no matter how fantastic the design is. In garment production, final pressing (jargon that may vary by country) is arguably the most important makeover procedure of any garment. A skillful pressing technique can eliminate many seam defects and create a desirable shape in garments. Don't despise steaming, because it makes a big difference!
7) A show of hands
Craftsmanship is worth its expensive price, but how do you recognize it? Do you remember the amazing trick you learned earlier? Just turn the clothes inside out! If you find a way to see the reverse side of the craftsmanship, you'll notice the irregular seam gaps and knots. These indicate that it was made only by hand and not by machine.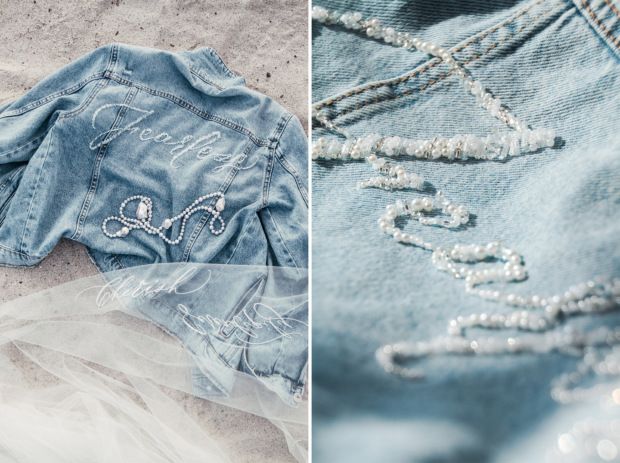 8) It's all in the details
Special patterns on the collar, sleeves and hem enhance the style and uniqueness of the clothes. Adding details like custom trim and buttons also gives accent and highlights. For occasions, the corsetry inserted into the dress gives structure to the dress and gives a beautiful shape to the wearer.
9) Matches made in heaven
Check to see if the checks, stripes, laces and prints match the seams and along the zipper. Pattern matching always requires extra use of fabric and extra care in crafting the garments. In menswear, the matching control involved in making a suit is an art form – particularly the stitching along the armhole of the sleeve.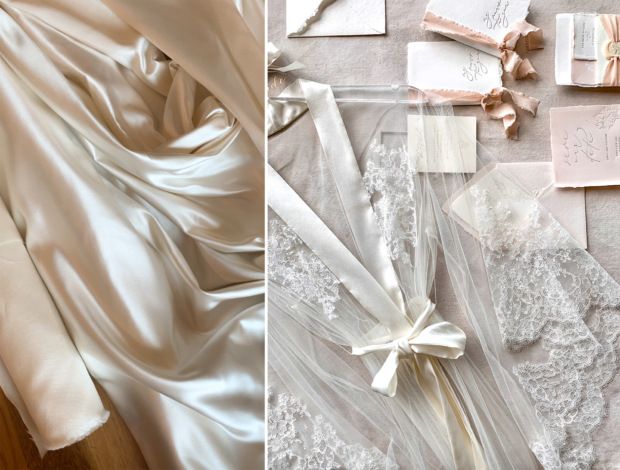 10) Made-to-measure makes the difference
Made-to-measure is undoubtedly the key to any design philosophy. Dressing in an outfit that matches your body shape, preferably tailored to your own specifications, makes you look dapper and stylish.
Quality fashion is durable, long lasting and comfortable. You undeniably look more classy and elegant.
But while it's easy to link quality and price, that doesn't always guarantee better quality fashion.
A better investment is to improve your own skills and your eye for high quality clothing. This will definitely prove to be a way to save money in the long run.
So now that you know the hidden agenda of a fashion expert who chooses high-quality clothing, what's holding you back?
Enjoy the party and good luck!