a collection of social tables
san fransisco-based industrial design studio mike & maaike presents 'haven', a collection of social tables formed to bring people together intentionally and deliberately. produced by watson furniture, the series offers a variety of items that can match a wide range of needs and scenarios, from offices to airports, lobbies and cafes.
all parts are made possible by the modular integrity framework, a minimal steel structure with surprising strength and visual lightness. In addition, in most tables it is possible to add planters, floating trays, as well as a dimmable "neighborhood" light, to generate a pleasant and atmospheric working environment.
all images courtesy of mike & maaike
inviting, adaptable and simple
in Haven by mike & maaike (see more here), rounded table tops encourage inclusion and group-oriented decision making. the rounded corners and circular shapes of the collection invite users to collaborate and share their ideas around the table. standing height and high and low tables invite casual team interactions, while inviting touch points reveal movable table surfaces, adjustable lighting, built-in loading, and a foot bar allowing all heights to rest comfortably.
each part is designed for multiple work modes and settings to meet the needs of many users and preferences throughout the day, month, year or decade. each table is distilled to its essence, serving its function quietly and intentionally. the distinctive leg profile features a flat front that blends well with any architecture and a rounded back that softens spaces, giving the collection a light and friendly character.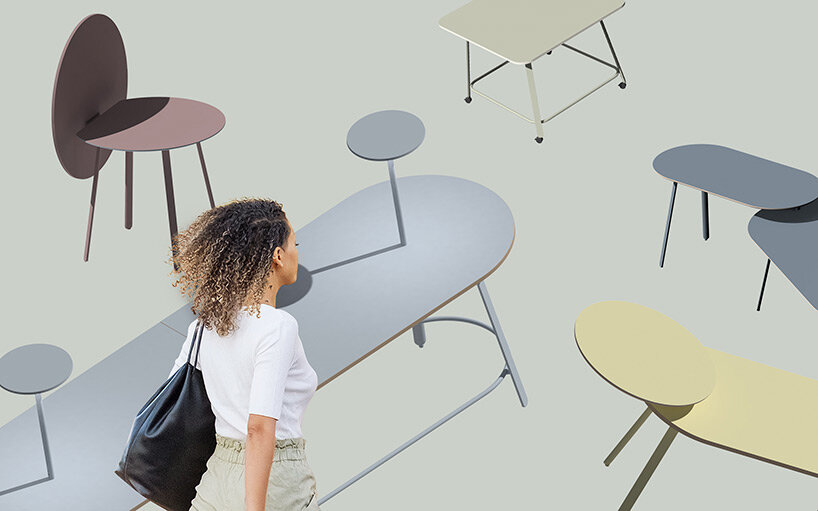 designed to adapt to any environment
The Haven High Coffee Tables combine two heights allowing people to choose the setting to suit the occasion: high for quick and relaxed interactions, low for seated work sessions. the high side is easily adjustable, which allows it to be configured on the fly to best suit the needs of the moment. Meanwhile, the Haven Laptop Lounge provides a comfortable laptop surface for sofas or chairs. the narrow base fits between the legs of the chair while the generous surface offers room for a mouse or a coffee. In addition, the multimedia panel can transform any table from a haven of peace into a videoconferencing module. the fabric covered privacy screen comes in a circle or square shape and looks great from any angle, for freestanding or wall mounted applications.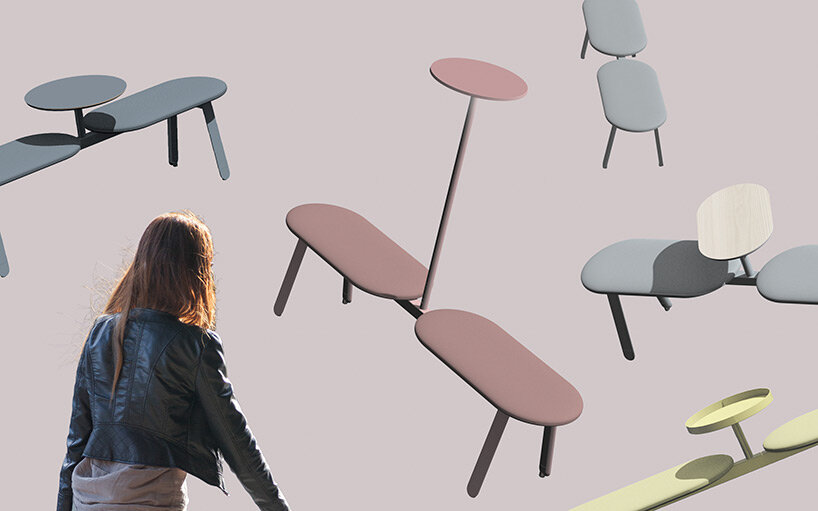 environmental sustainability
92% of the NAF (no added formaldehyde) substrate used in offices and storage components is recycled industrial by-products from grinding operations. the cold rolled steel used in table bases and stands is created from recycled auto parts, and all steel is 100% recyclable. GREENGUARD Certified laminates are made from phenolic resin and kraft paper and contain 22% recycled content. the recovered sawdust is compressed into briquettes and used as a biofuel. watson only uses non-toxic water-based adhesives that emit little or no VOCs. all watson edgebanding are made from polypropylene and the forbo furniture linoleum used on our surfaces is made from renewable linseed oil and recycled sawdust.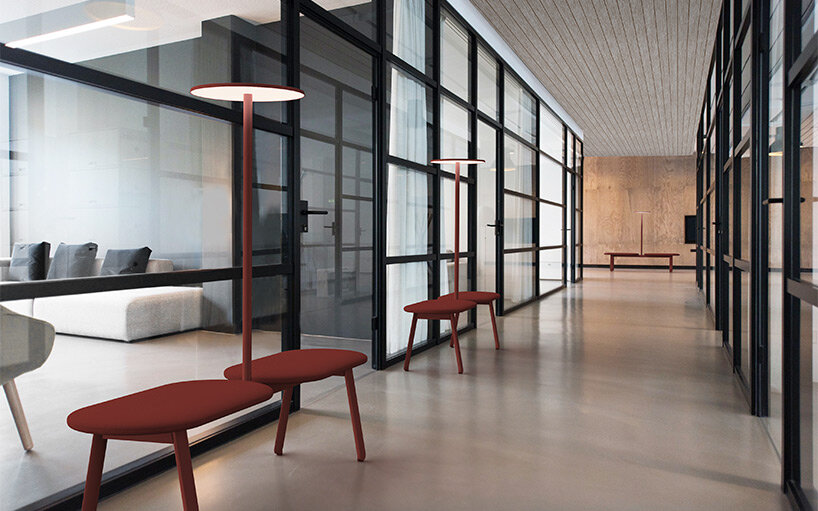 project info:
Name: haven
conceived by: mike & maaike
produced by: watson furniture
myrto katsikopoulou I design boom
Sep 28, 2021